What Are the Differences Between Aluminum Sliding Windows and Aluminum Casement Windows?
Share
Issue Time

2021-12-06
Summary
Through reading this article, you can understand the difference between aluminum sliding windows and aluminum casement windows more clearly, and you can choose a window type that is more suitable for your home style and conditions.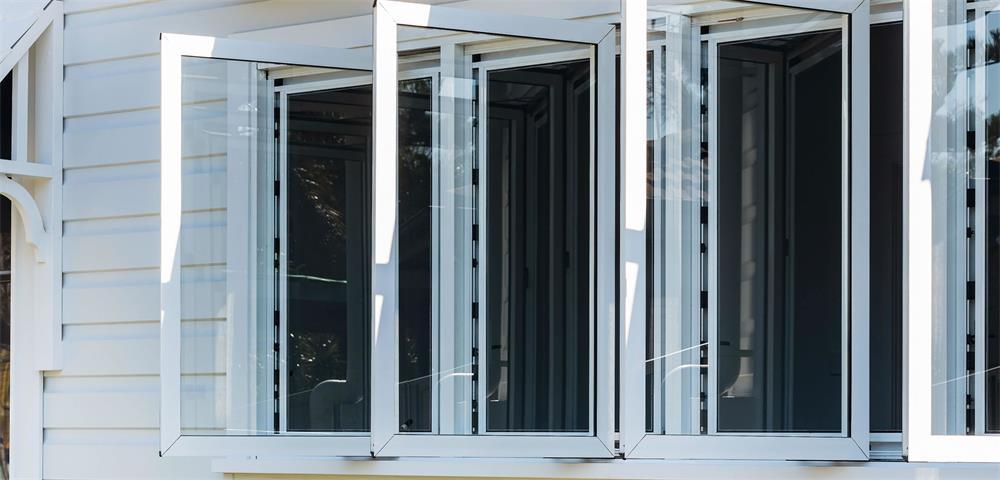 Aluminum sliding windows
and
aluminum casement windows
are commonly used window types in home decoration. Aluminum sliding windows and aluminum casement windows have different opening methods, and each has its own characteristics in terms of performance. There are also many differences in the following aspects.
1. Appearance
In appearance, the difference between aluminum casement windows and sliding windows is mainly in the combination with the overall style of the building. Aluminum casement windows can be made into any line of facade effect because of the greater flexibility of the division.
For large-scale floor-to-ceiling windows, the opening fan only occupies a small part of the whole window, so it is more suitable for high-end real estate with strict requirements on the overall effect of the building, especially in line with the architect's pursuit of large-scale, spacious and bright buildings with good transparency and smooth appearance.
The aluminum sliding window can only be horizontally pushed and pulled, so it is difficult to match the fixed glass of the large partition. Generally, it is more suitable for open factories or rural family buildings with clear horizontal and vertical lines.
2. Performance
In terms of the three performances of windows (wind pressure resistance, water tightness, and airtightness), aluminum casement windows are generally better than aluminum sliding windows. The wind pressure resistance performance of the window depends on the resistance moment of the main force-bearing members of the door and window. Often the larger the section of the profile, the larger the resistance moment, but they are not completely proportional.
Aluminum casement windows generally have a small profile section, but their main force-bearing members are usually made of composite materials or vertical materials. These main force-bearing members will be strengthened accordingly during the design process, so their wind pressure resistance performance is better.
The cross-section of aluminum sliding window profiles is generally larger. It stands to reason that its wind pressure resistance performance should be better. However, as long as a little in-depth analysis of the force, the main force-bearing member is often the middle fan material, and its upper and lower stiles only rely on the pulley to withstand the horizontal wind load, so the wind pressure resistance performance is generally not ideal.
The water tightness of the window depends on the sealing effect of the opening part. Aluminum casement windows are generally sealed with rubber strips, while aluminum sliding windows are generally sealed with tops. The sealing effect of rubber strips is generally better than that of tops.
In terms of air-tightness, most of the opening fans of aluminum casement windows on the market currently use two-point locks or sky-earth locks for locking and sealing, and the sealing effect is better. However, aluminum sliding windows are generally locked by hook locks or latch locks, and the sealing effect is not ideal.
Aluminum casement windows are generally better than sliding windows in three aspects, which is why most high-end commercial and residential buildings choose to use aluminum casement windows.
3. Function
In terms of use function, aluminum sliding windows are favored by users because of their flexible opening and convenient and simple operation; in comparison, casement windows are generally connected by hinges (hinge), and they are generally opened by the handle. There are often no aluminum sliding windows as flexible.
In terms of processing and production, aluminum sliding windows are generally simple in structure and have no special requirements for equipment, so they are convenient for small workshops or on-site processing and production; casement windows generally use aluminum alloy corners to connect their sashes, so they need to be produced by a better corner collision machine.
In summary, we know that aluminum casement windows and aluminum sliding windows have their own advantages, and we should choose according to our own needs. If you want to know more about aluminum windows after reading the above, you can get a comprehensive solution by contacting us.
As a professional manufacturer of
aluminum doors and windows
, we have always been committed to providing customers with high-quality products and thoughtful services. We insist on putting the needs of customers first and establishing a professional production team and management system. We can also provide corresponding customized services and effective solutions. If you are interested in our aluminum windows, please contact us immediately!